[ Updated July, 2020 ]
What is the best day and time to post on social media? Wednesday. On Facebook, it's Wednesday at 11 a.m. or 1-2 p.m. and on Instagram it's Wednesday at 3p.
But wait!
There is more to the story...
Best day and time to post on social media? Great question! I would love to say that the answer above is the perfect formula for publishing. I would also like to say that hours of our research resulted in a simple way to ensure engagement. But, the truth is: there is no perfect day and time for every audience.
So, how do i know the best day and time to post on social media for my audience?
The first thing to consider is the daily habits of your target buyer.
Are they working a typical 9-5 job? Are they at home with the kids most of the day? How about commuting? And, how has the global pandemic changed their daily lives?
For stay-at-home moms, the nap window (12p - 3p) could be a perfect opportunity for engagement. Or it might be her 11p me-time. If your audience is a college student then consider their sleep-in preference, and late-night hours.
next, review current data on each platform.
Facebook
SmartInsights reports that Facebook has a mid-week sweet spot: Wednesday. Eleven in the morning and 1-2 in the afternoon are especially great times for engagement. And Sunday happens to be the very worst time to post.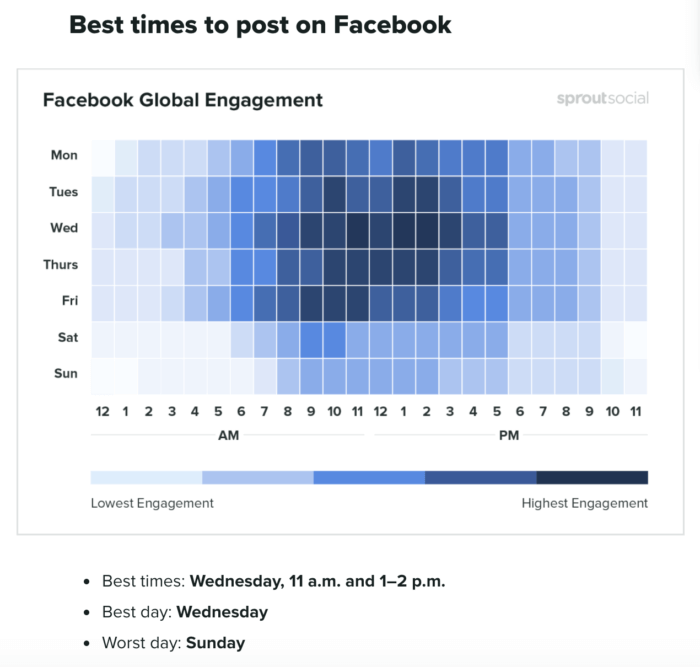 Looking at recent data from Statista, it's clear that mobile access to Facebook outperforms desktop access in a major way. This brings up the all-too-important note of building ads and posts for a mobile experience.

As you think about who is on Facebook, you'll find that according to SproutSocial, 18-49 year olds are tied for the largest population of users. Ages 50-64 come next.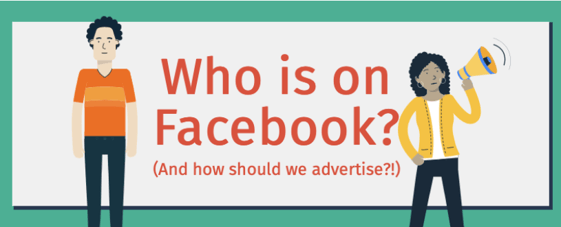 Instagram
On Instagram, SmartInsights reports that people also engage with consumer goods mid-week. Wednesday at 3 p.m. appears to be a magical hour for receiving engagement and new buyers. Are people starting on Facebook and ending on Instagram? Apparently. Similarly to Facebook, Sunday is not the day to post on Instagram.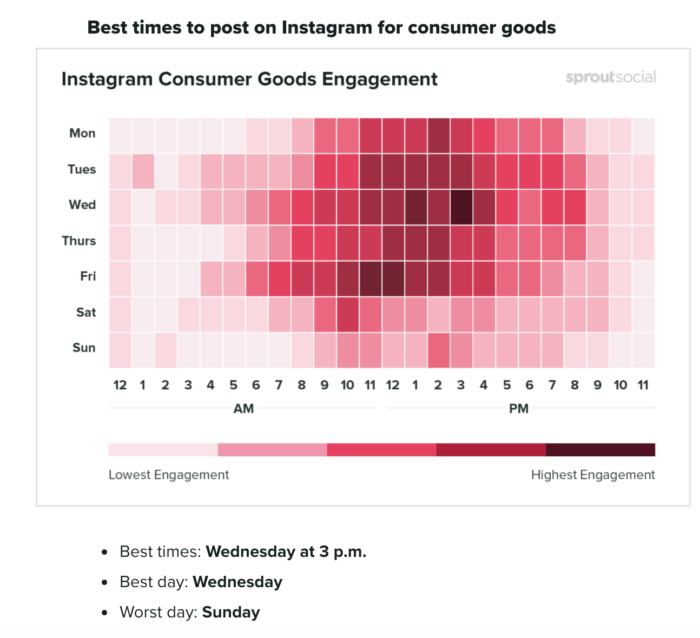 As you consider how well your posts are performing on different days and varying times, it's helpful to know average engagement rates across your industry. SproutSocial reports that the median engagement rate across Instagram for all industries is 1.6%.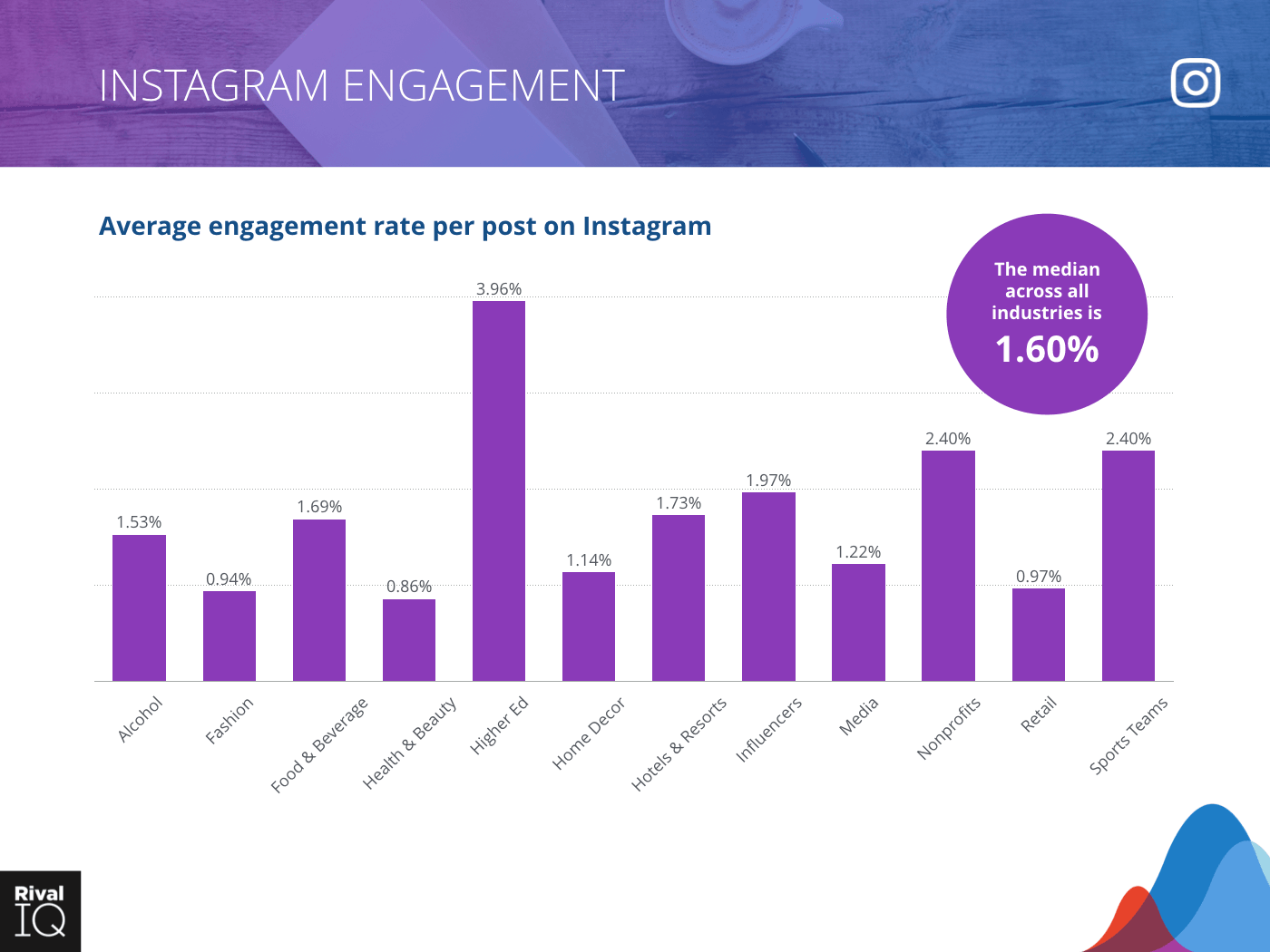 The who of Instagram can be found in this nifty graph from SproutSocial. Ages 13-17 and 18-29 create the largest pocket of Instagram users.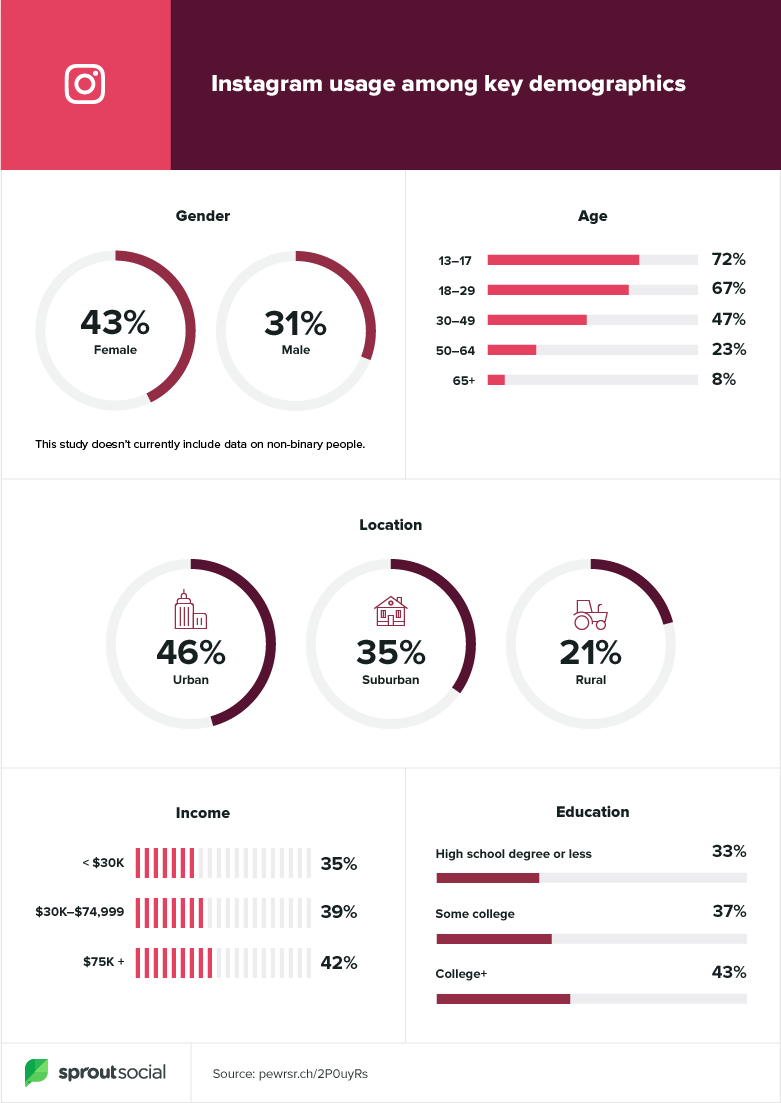 Twitter
Benchmarking engagement rates on Twitter, SproutSocial shows an average engagement rate of .048% across all industries.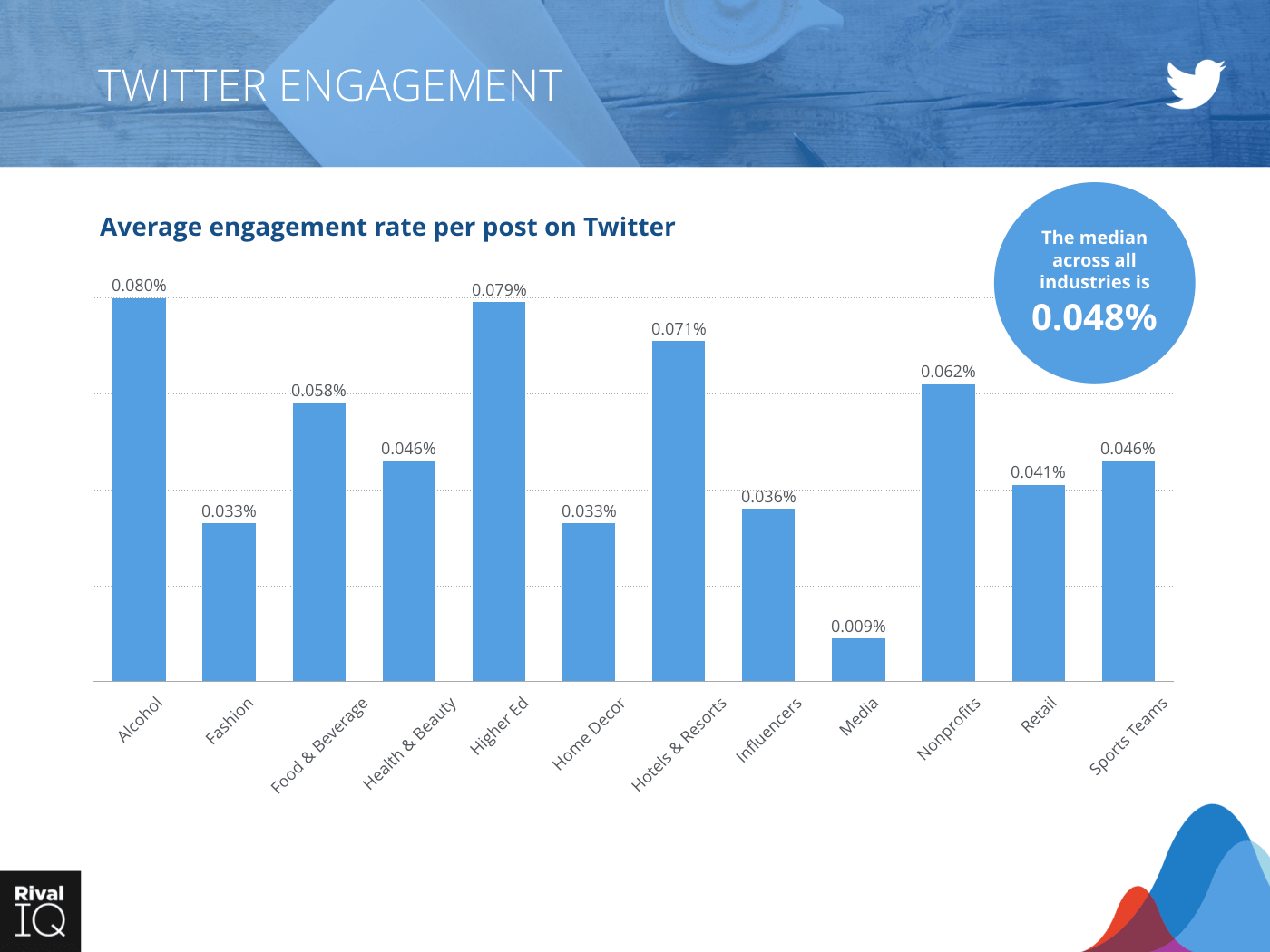 SproutSocial also reports that 38% of users are 18-29 on Twitter.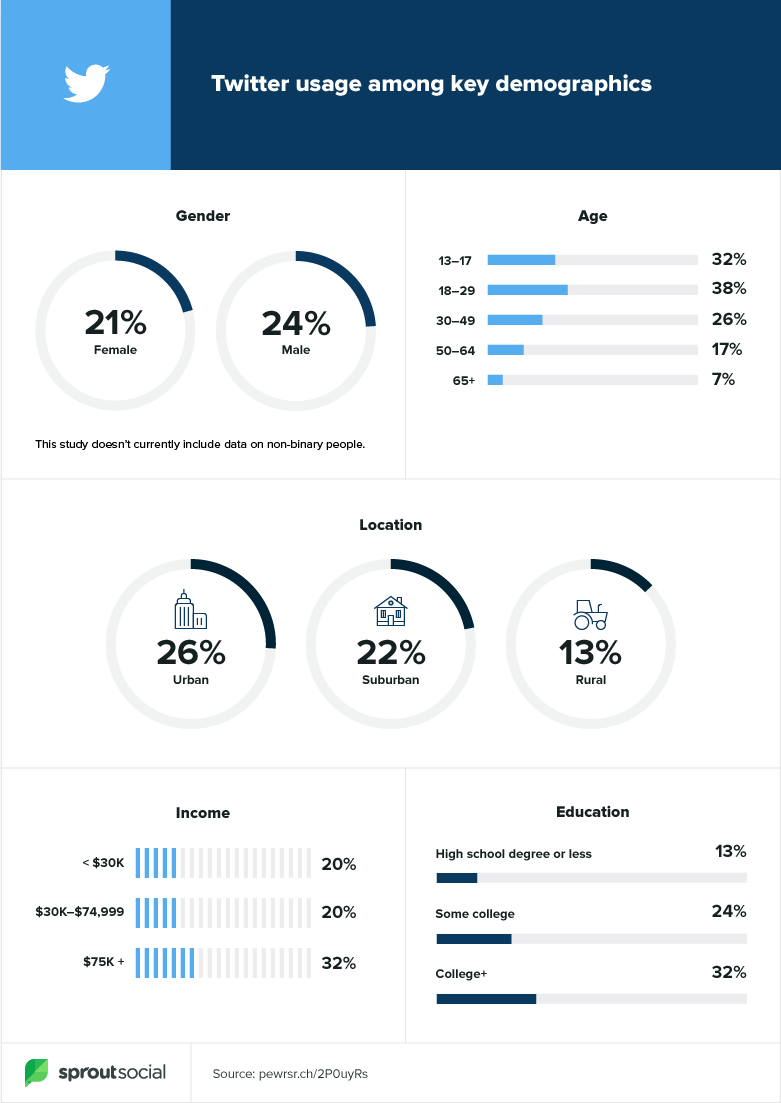 Photo by QuickOrder on Unsplash