Over the last two years, the demands placed on customer service have created a pressure cooker for companies. For many companies, it was a significant customer service stress test, with extended wait times, dropped calls, and slow or non-existent follow-up.
The NY Times calls it the "age of anger", in which otherwise calm adults devolve into fits of rage over customer service problems. Industry leaders call it "a different level of mean." This challenge can seriously damage a brand.
Your brand in the customer service risk zone
Your brand story moves into the risk zone when the customer moves into the post-sale experience through which the relationship will either be strengthened or get canceled. With human interaction dramatically reduced, customers' interface with your service team may be their only connection to your brand (and in some cases to the outside world). That heightened focus has changed how customers respond when service doesn't meet expectations - expectations that have risen.
Customer service either confirms or cancels your value proposition
No matter what unique value proposition you promote through marketing or explain through sales, the experience that your customers have once they say "yes," determines whether that brand story sticks or is filed under "they all say that."
All the hard work and expense that goes into positioning, production, and delivery of a product or service with quality can be wasted when customers have a poor service experience.
Customers do not remain loyal to brands that fail to live up to the job of being "promise keepers." Even for brands that dominated market share prior to the pandemic, shortages and events out of their control caused them to break promises of availability, deliverability, or post-sale support.
Customer service failures have contributed to broken brand loyalty
Three-quarters of customers have changed their buying behaviors since the pandemic began and at least 40% have changed brands altogether (Mckinsey, 2021). Customer service failures are one important driver for these broken loyalties.
This level of churn is extremely expensive and damaging to a brand because new customers are much more expensive to win and serve than existing customers. Brand reputation damage is harder to measure, but it certainly creates long-lasting damage.
One classic example of an epic service failure has been memorialized in the Dave Carroll Song and Book entitled, "United Breaks Guitars."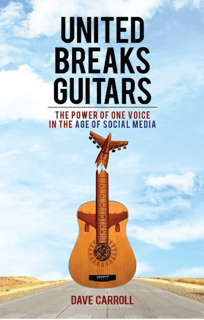 While you might not get your own bad service song, you could be listed as one of the companies with the worst customer service in America alongside Comcast, Dish, and Wells Fargo.
What you might miss is the cost of quiet disappointment, where customers don't write songs or respond to national polls. The impact is just as massive as public complaints about companies of all sizes. These customers share their bad experiences with their own social and personal networks. Even worse, they go to a competing brand as a customer and create an estimated annual cost above 75 billion dollars per year in lost revenue.
Strengthening customer services is a future-proofing strategy
Frequent market disruptions continue to impact businesses and customers. Future-proofing your business has to be a priority that includes building a customer service approach that meets the high expectations of the post-COVID customer.
Protecting your brand story
Here are three things you can do to insulate your brand story from the negative fall out that follows poor customer service.
1. Stop viewing customer service as a team that is in a separate silo from marketing and sales - build unified processes and resources.
2. Ensure that you have a single source of truth in your CRM that allows all of your teams to see what is happening the pre and post customer experience.
3. Prioritize and personalize communications that come from customer service.