The Lord of the Rings has one ring to rule them all, but finding that one plugin has been a big challenge for WordPress users who rely on way too many plugins. Recent changes have presented an opportunity, and a single WordPress plugin can now cut down your reliance on the code-heavy, website slowing, high maintenance parade of plugins you might currently be using.
Check the box if you're using any of these plugins:
WordPress popup plugin
Shopify WordPress plugin
WordPress Chat plugin
WordPress CRM plugin
WordPress schedule plugin
Mailchimp WordPress plugin
Call to action (CTA) plugins
WordPress landing page plugin
WordPress form plugin
WordPress database plugin
Stripe WordPress plugin
WordPress events plugin
SEO plugin for WordPress
Traffic analytics plugins
Membership protected content plugins
How many plugins are too many?
Of the 55,000 plugins that are available for WordPress, the average site has lots—it's required to make the website work. According to the company that operates OptinMonster, WP Forms, and WPBeginner,
On average, its quite common for a business website to have at least 20 – 30 plugins.

If you're using WordPress to its full potential and have many advanced features, then this count can easily go into 50+.
If you follow this logic, you're going to have to purchase, maintain and update between 20 and 50 plugins, just to make your site do the work you need it to do.
The burden of so many plugins is what leads many people to dread the website update process.
It's no secret that the primary security issue with WordPress is the code used to develop plugins. Literally anyone can build one if they have the basic skills, or then can hire out the work to someone that does.
What if one plugin could replace lots of others that you need in order for your website to create more leads?
To answer that question, let's put the plugins into two basic groups:
WordPress plugins that operate the website.
WordPress plugins that make the website do the work of marketing, selling, or providing response coordination and follow-up to your visitors.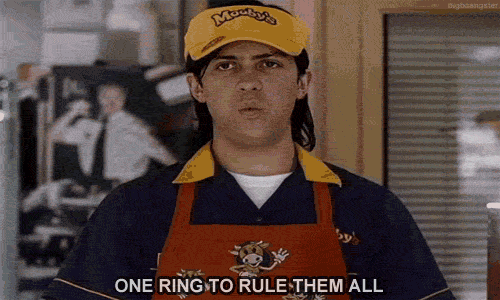 #1 above (theme essentials)-If you are operating a WordPress website, you are going to need to use plugins that allow the theme to do its work and any specialized needs you have, like large scale e-commerce (more than 40 SKUs) and tools that your designers need to manipulate the WordPress site.
The only escape is going to be to move to a SaaS website like HubSpot that provides all of those tools within the system.
#2 above (leads & marketing)-If you want your website to capture leads, present response options, collect forms, offer landing pages, send follow-up emails, and operate with a CRM, you have a great option in the HubSpot WordPress Plugin (spoiler alert).
Enter the HubSpot WordPress Plugin
Although it's been available since 2015, recent updates to this plugin have made it more powerful and a great replacement for the entire list of plugins that are found at the top of this page.
The use of this plugin provides a way to maximize how well your website is both getting found online and converting visitors to leads.
It's been integrated with all of the themes available at WPEngine, a top WordPress host, and offers a huge list of both free and very low-cost features.
Includes forms and pop-up forms for better lead capturing on websites.
Offers live chat to interact with website visitors in real-time and bots to provide an automated response after-hours.
Completely automatic syncs with HubSpot CRM to provide the full context across all forms, pop-up forms, and live chat interactions.
Included simple email automation to quickly engage with leads after each form submission.
Powerful ability to enable visitor tracking and lead intelligence for insight into which pages contacts view on websites for better personalization.
Getting the HubSpot plugin is easy, you can find it right in the WordPress Plugin directory, and it will lead you to a free account at HubSpot too. It is actually free for most of the features, and for a few bucks, you can upgrade for more.
(Pro tip- you can save money if you decide to upgrade by working with a HubSpot partner)