This is a shameless plug for our upcoming series, "HubSpot Bootstrappers of NoVA". This is an open invite to any business or small business marketing consultant in the Northern Virginia area. Over the course of four months we're going to cover how to:
Unleash a Single Sales + Marketing System
Unghost Sales Leads
Build a Landing Page That Works
Write Emails that Get Opened

P.S. We will be live at these events at Reclaim Arcade in Fredericksburg, VA.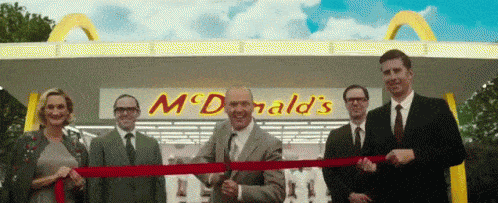 Whether you love him or hate him, you'll have to give Ray Kroc credit: he knew how to sell and market McDonald's. But what if we could do it more ethically and with the same results? Enter HubSpot.
With our first event, we'll introduce HubSpot and talk about:
What is HubSpot and what makes it different from other CRMs and CMSs?
What does a completely free CRM offer and why is it free?
What sort of functionality do you receive with a free CRM?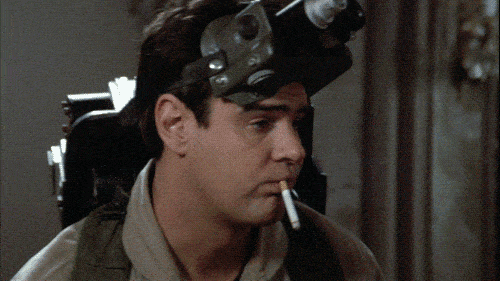 It's summer camp time, and we're telling some ghost stories. But what are the scariest and worst ghost stories? Those leads who "ghost" you by just vanishing off the face of the Earth.
Here's what we'll discuss to get us back on the "unghosting" track:
Simple email strategies that keep prospects engaged
Personalization in emails and landing pages
Aligning on the *actual* needs of a prospect
A few other secret sauce techniques for un-ghosting your leads!
🎵Bustin' makes me feel good!🎵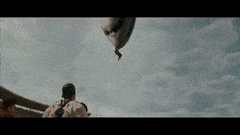 Wow, that was a rough landing by Superman, but at least everyone survived!
Since we'll be getting into the hotter days of summer, we'll be turning up the heat on your leads by employing landing pages in Hubspot.
We'll cover:
What is a landing page?
How to deploy one in HubSpot. We'll go over the new page editing experience, including:

switching easily between languages, pages, and screen sizes for your audience's needs
the powerful new sidebar where you navigate your pages, add multimedia content, test your pages, and more
the components of a landing page based on your theme and what you want your prospective buyer to do

Finally, we answer that burning question: what makes a landing page good?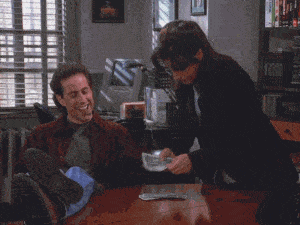 You will definitely want to attend every event because they do build on one another. But if you can only attend one, this would be it!
Why are we still using email?
What is the Seinfeld email and how do we write them?
What is the normal open rate now that servers like Apple are pre-opening emails

How to write a Seinfeld email that will make us money like Jerry in the GIF above.